Nissan Titan in Lafayette, IN
When You Have Work Ahead of You, the New Nissan Titan
Helps You Finish Every Job
Our Nissan dealership has helped many of the drivers that rely on trucks as their vehicle of choice. It's hard to beat the rugged style, capability, and reliability of a new truck, and we're happy to have a terrific choice for drivers in the form of the new Nissan Titan. This full-size pickup is ready for any trip or task that you need to finish up, and it comes with features to help you along the way. Keep reading for more details about the new Nissan Titan for sale at our dealership!
Capability
Every Nissan Titan for sale shares the same hard-working engine and smooth-shifting transmission so that your truck is ready for towing and hauling items in the bed. The engine is a V8 with 400 horsepower and 413 pound-feet of torque, while the 9-speed automatic transmission handles all shifting. This powertrain is available with four-wheel drive for traction in any situation, and it all combines for a comfortable ride even as you tow over 11,000 pounds in the Nissan Titan!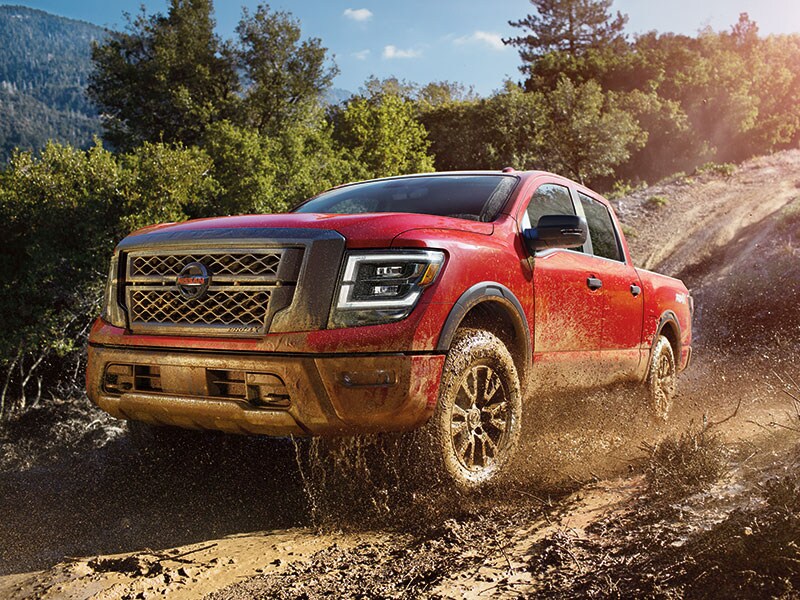 Design
The exterior of the new Nissan Titan is one that demands respect as the high ground clearance, wide body, and imposing front end give it a look that truck owners love. The bed space provides the functionality you need, and the interior is a comfortable place to relax even while you finish up your work day. Plus, items like the dual panoramic moonroof and leather seats give the Nissan Titan a premium truck feel.
Features and Safety
It's not just raw power that makes the Nissan Titan a great new truck as drivers will also enjoy a range of smart technologies. The standard infotainment system includes a 9-inch touchscreen, and the available features include heated seats, adaptive cruise control, and more! Every new Nissan Titan comes standard with all sorts of driver-assist safety measures, such as Blind Spot Monitoring and Automatic Emergency Braking with Pedestrian Detection.
So, the new Nissan Titan is the total package among new trucks for sale, and if you want to experience it for yourself, be sure to come by our Nissan dealership!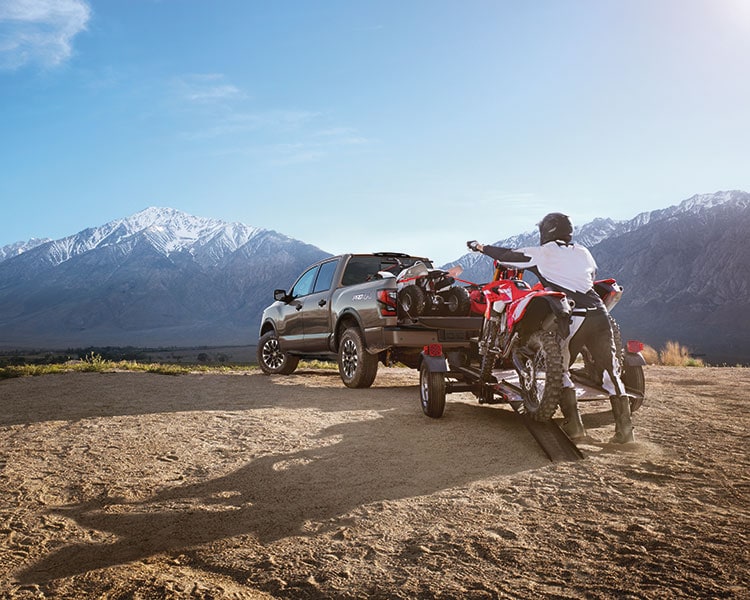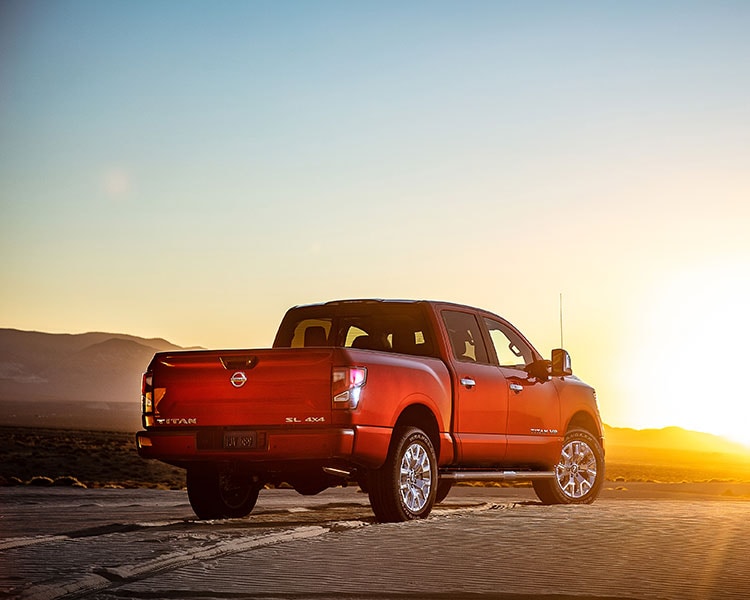 Nissan Titan in Lafayette, IN