Nissan Rogue Sport in Lafeyette, IN
The Versatility of the New Nissan Rogue Sport Ensures You Never Feel Out of Place
Our new Nissan SUVs provide car shoppers vehicles that adjust to what they need. This adaptability in our new SUVs is especially clear with the new Nissan Rogue Sport for sale at our dealership. The Nissan Rogue Sport is a compact SUV that provides cabin space for passengers and cargo alike as well as smart features and engineering for every adventure. If you're interested in the new Nissan Rogue Sport for sale here, read on to get the info you'll want to know!
Engineering
The Nissan Rogue Sport earned its name from its smooth driving dynamics and sporty feel, but you'll still get to enjoy a comfortable ride and impressive efficiency from this new Nissan SUV. There's a 141-horsepower engine under the hood to help the Nissan Rogue Sport get up to 32 mpg highway, and available all-wheel drive bolsters the capability of this new SUV. A smooth-shifting transmission adds to the comfort of this ride, and that's true no matter where you drive your new Nissan Rogue Sport!


Interior and Exterior Design
The exterior of the Nissan Rogue Sport highlights the style of this SUV, but you'll also enjoy the utility of it with a lot of ground clearance and roof rails. Inside, it's all about comfort for passengers and storage for your cargo. There is a lot of legroom in both rows, and small storage compartments for items passengers want to keep close. Plus, you'll have your choice of cloth or leather seats in the Nissan Rogue Sport!
Features and Safety
The Nissan Rogue Sport is a great value among new SUVs, and its features have a lot to do with that. This new Nissan SUV has an infotainment system standard, and there is Apple and Android smartphone compatibility through it. Heated seats will get a lot of use in the winter, and the power sunroof the same in the summer. If you're a parent or just feel unsure while driving, the Nissan Rogue Sport has safety technologies, like Forward Collision Warning, there to help you!
The new Nissan Rogue Sport offers a versatile compact SUV that we're sure you'll use a lot, so if that's what you want from your next vehicle, contact our Nissan dealership today!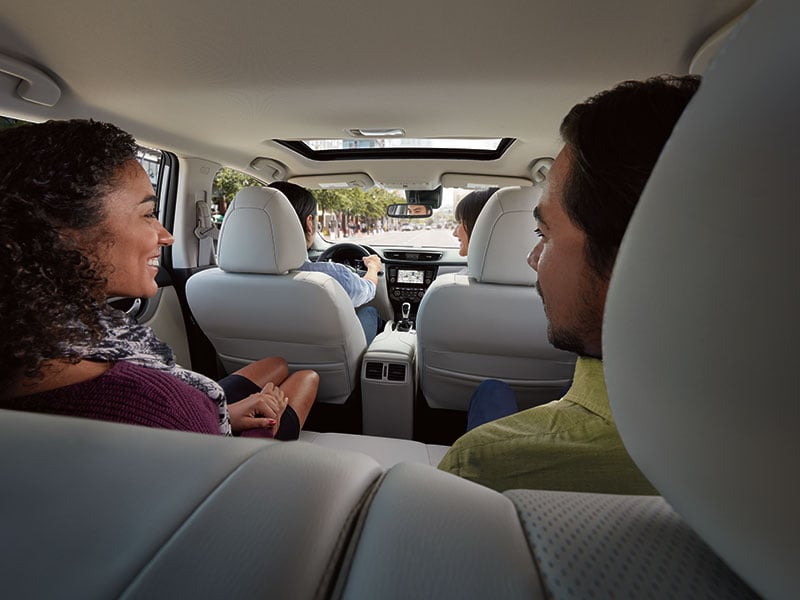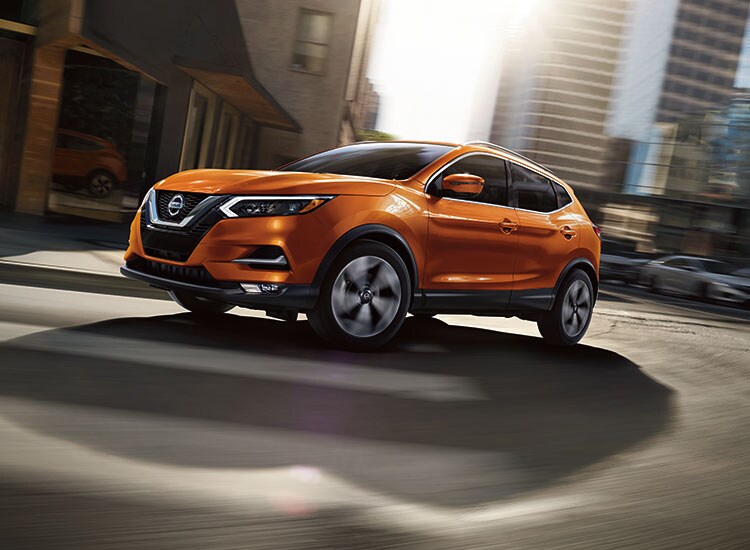 Nissan Rogue Sport Lafayette